Vehicle & Series Sponsor

Our Formula Formula Lightning Series by USIBS & Crawford Composites is an All battery electric with Hot-Swap battery systems that enables a full 500 lap race or 24 hours


For under $100,000.00 includes charger and two sets of Hot-Swap batteries

Plus series sponsor cost is based on number of races for set series national and international, you can run in one or both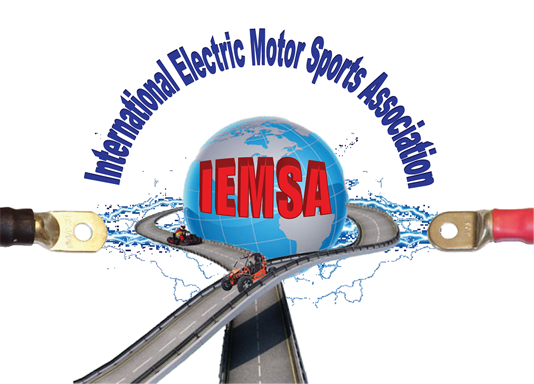 International Electric Motor Sports Association IEMSA Level of sponsorship determines placement on car
A primary sponsorship cost anywhere from $100.00.00k to $1 million.
An associate sponsorship cost from $10,000 to $2 million, according to the Program
A primary sponsorship typically includes a number of placements: The rear-quarter panel, hood of the car the deck lid, roof panel and T V panel. The lower rear-quarter panel is reserved if a team has alternating primary sponsors.

An associate sponsorship includes a decal in one of three locations: the lower front-quarter panel, the B-post (area next to the driver's shoulder) or the C-post (located next to the rear window on both sides of the car). The quarter panel spot is usually the most expensive spot for an associate sponsor, then the C-post and then the B-post. Typically, associate sponsors are the decals that are on the fenders and near the windows.
Corporations can also sponsor a race, which includes several perks such as venue signage, sponsor logos on tickets and race programs, hospitality tents, VIP tickets, pace car rides, pit tours and passes, access to the drivers' meetings and Winner's Circle and more.
The International Electric Motorsports Association is recruiting Drivers, Team member Vehicle to be fitted a battery electric powertrain. This program is sponsored paid and has no expense to owner, drivers and teams.
We are also recruiting Corporate, local event and teams sponsors.
To learn more about our programs contact us by email.com i
nfo@erace1.com
Programs
Science, Technology, Engineering, and Mathematics (STEM) Racing and learning, adult and youth
Vocational training. All programs are community base and supported by local groups and business that are committed stakeholders for their area. We help bring in sponsors and gifted funds to create a self-sustaining revenue to build and expand your programs. To include a skilled trades and vocational training school. The school for veteran's decompression treatment and children at risk. Job related train for local hiring. Business, technology incubator. We are utilizing electric racing as a stimulate to recovery and learning.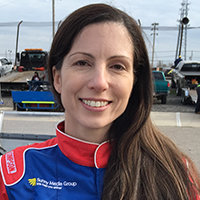 ABOUT CLARITY NEWHOUSE
Clarity founded Sunny Media Group to help clients save money, save time and improve results. With a diverse marketing background and a skilled team at Sunny, Clarity helps a wide portfolio of clients meet and exceed their marketing objectives.
On weekends, Clarity transforms into a racecar driver. She drives the #2 Pro Late Model Ford in the JEGS/CRA All-Stars Tour racing series that competes at tracks across Michigan and Indiana. In addition, Clarity and her team created the Race Care Mobile Science Lab that revs up student interest in Science, Technology, Engineering and Math (STEM) by bringing racecars to schools so students can experience real-life applications of scientific principles. Learn more at
www.ClarityNewhouse.com