History Of Electric Vehicles and Racing
First at Indy

Two-time Indianapolis 500 starter Billy Roe with his electric-powered Indy-style car.:
A 1985 Lola T900 race car converted to run on batteries is up for sale this weekend at the
Auctions America event in Auburn, Indiana. The Brawner Hawk EX-11 was built as an experimental vehicle by Tony Brawner and current owner Billy Roe in 1992 to the tune of about $1 million dollars in sponsorship from Motorola, Arizona Public Service and Exide Batteries.
The open wheel single-seater is powered by a 180-volt motor from General Electric that gets its juice from a set of 16 old tech 12-volt led acid batteries located in the car's side pods. According to Roe, there's enough charge to complete just one lap of the 2.5-mile track at full throttle, or closer to five at highway speed.
Although it has taken part in a number of alternative energy racing events over the years, in 2011 it set a battery-powered track record at Indy of 106.897 mph. That's just short of the car's overall top speed mark of 107.16 mph, which it hit 20 years ago at the Phoenix mile.
The car has a pre-sale estimate of between $100,000 and $140,000 and is currently festooned with the words "Drill Baby Drill" on its sides, though it probably has more in common with the kind that dentists use than the ones up in Alaska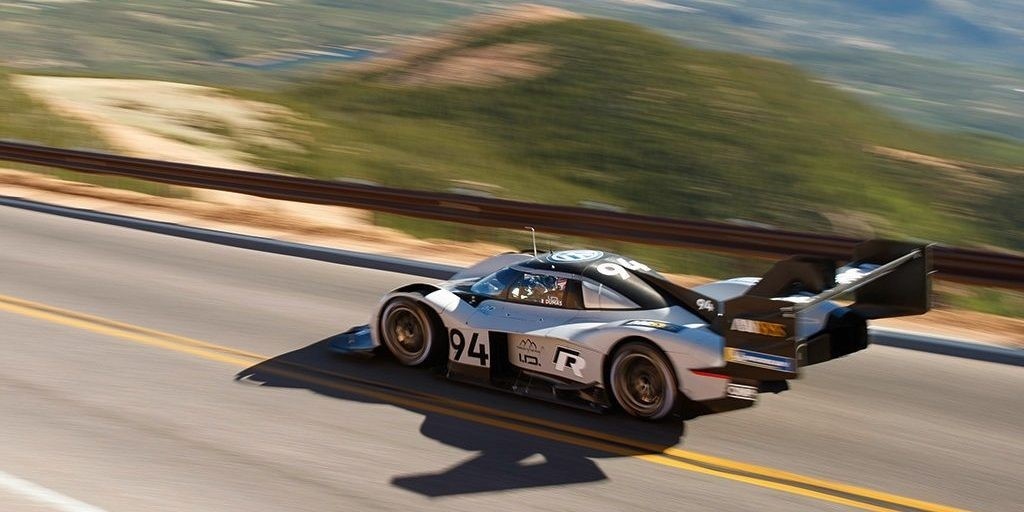 Watch VW's all-electric race car break Pikes Peak record from a chopper that can barely keep up
The Volkswagen I.D. R Pikes Peak, an all-electric race car custom built to conquer the Pikes Peak International Hill Climb,
broke the overall record during the famous racing event last month.
Now VW has released an impressive video of the record-breaking run filmed from a helicopter that can barely keep up with the electric race car.
The Volkswagen I.D. R Pikes Peak did the climb in 7:57 – beating the previous record of 8:13 set by none other than Sébastien Loeb in a Peugeot 208 T16 back in 2013.
It's impressive because VW was actually going for the record in the electric prototype class, which currently stands at 8:57.118 minutes, set in 2016 by New Zealand's Rhys Millen.
The 12.4-mile route starts at just above 9,000 feet and climbs to the summit at 14,115 feet above sea level. It requires the right balance of power, energy capacity, and weight.
VW did it with a weight "under 2,500 lbs", two electric motors capable of "680 hp and 479 lb-ft of torque, giving it a 0-60 time of 2.25 seconds," and a 43 kWh battery pack.
Here you can watch the entire impressive run with this new video released by Volkswagen Motorsport:
https://electrek.co/2018/07/06/vw-all-electric-race-car-pikes-peak-record-video/
We have partnered with the Vets-Help.org, Inc, Crawford High Performance Composites, US Integrated Batteries Systems and their Innovation Partners, along with PIEG LLC (Developers of the $ 500 million Mangonia Park, FL, mixed-use development featuring a high end Technology School which is being incorporated on Vets-Help.org, Inc campuses). The principals of PIEG are also US executives of the Spanish ADES environmental engineering and manufacturing company. Our partners have designed a new F-4 electric racing car to be used in our own e-car race series. The first ten have been agreed to for delivery this year and are being scheduled for races as they are delivered. Our partners design, develop and manufacture electric vehicle components including batteries, motors, controller
s, etc., so the ability for us to be the testing component is an outstanding combination for everyone involved, and gives us the basis to offer high end opportunities and jobs to our communities. Our partners have pledged to support the EV Racing so we can jointly develop a whole new level of adventure to racing globally.


Race Series - Vets-Help.org, Inc race series team has successfully populated our tracks with our own proprietary race programs including the dormant Rolling Thunder series. We have another proprietary series we have disguised as our "X" series. We have initiated our own karting program that will also be used in our at-risk communities in major cities with additional partners. We have signed agreements for other racing events, are working on a long-term partnership with a well-known racing personality to be based at our home track, which will also bring national television and serious national sponsors. We are combining race events with music, private events, track days, etc. We are in discussion with the US military to use our track for a variety of events. Our initial goal was to make our campuses a destination, and we have made an excellent start.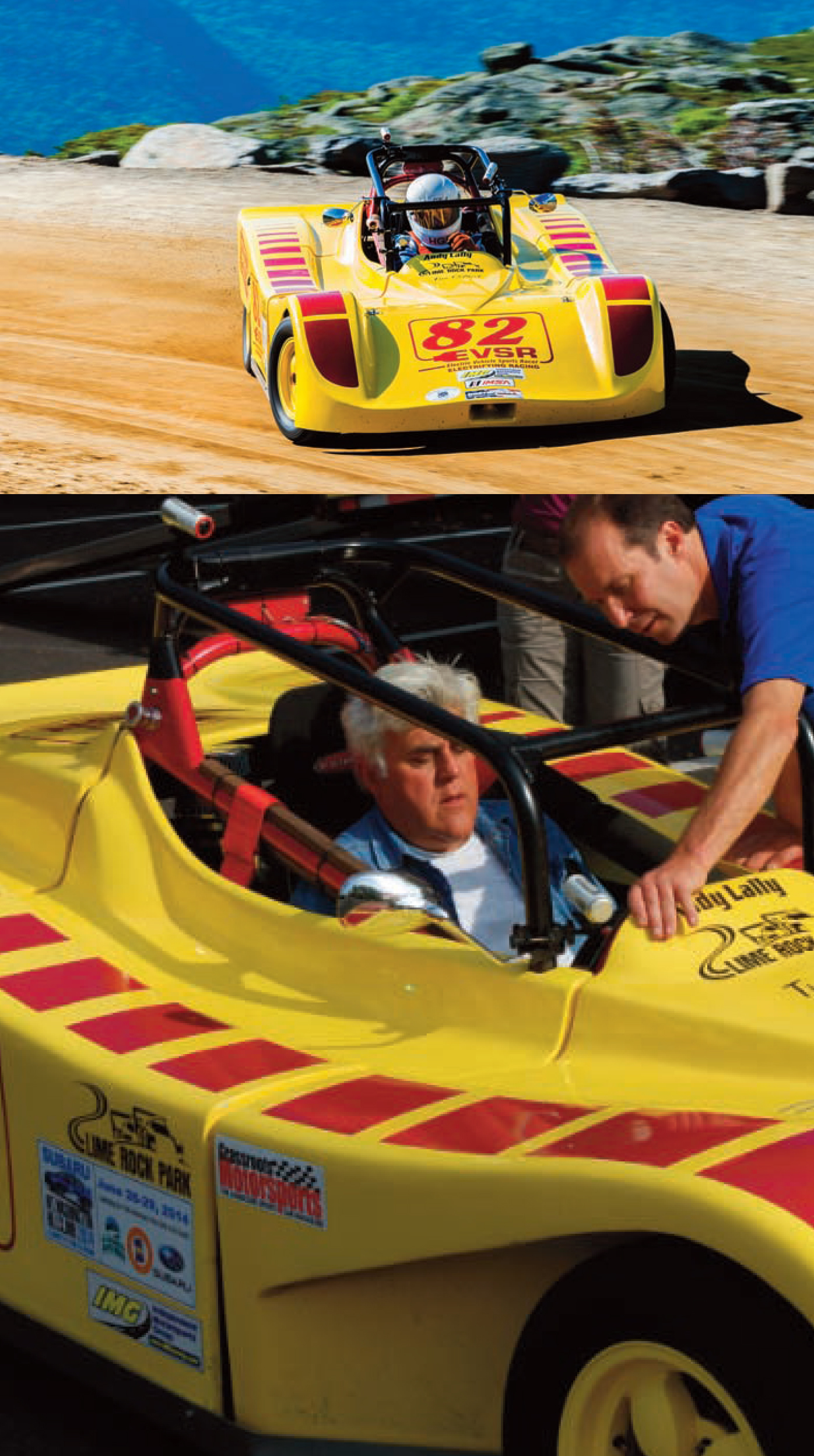 Innovative
The Electric Vehicle Sports Racer (EVSR) is an innovative new fully electric (plug-in) race car designed, created, and campaigned by the team at Entropy Racing with the goal of creating a full series of electric auto racing for the 2017 season. Led by Charlie Greenhaus, the EVSR team has over 30 years of experience in motorsport, building cars, racing cars, organizing events, and hosting races. Our vision is to create a world-class race series using electric race cars that embodies the excitement, thrills, and entertainment of conventional motorsport.
EVSR Electric Motorsports Series
.
The Technology
The EVSR team began design work on November 1, 2013 and by March 2014 had completed two cars and started actively campaigning them. The cars, built on a proven chassis using a straightforward design and reliable hardware, are the only electric cars that can be maintained and campaigned by an average club racer without special skills or factory support.
The EVSR Team with Skip Barber at Lime Rock Park, May 25, 2014
Performance
• Power: 178 hp at the rear wheels
• Torque: 190 ft/lbs
• Top Speed: 140mph
• Battery System: LiFePO4 @ 150VDC
• Weight: 1950lb
• Up to 45 minutes run time under race conditions
Recharge from "empty" to "full" in less than 2 hours

Video Links:
https://www.youtube.com/watch?v=Ts0WkTXaw6o
https://www.youtube.com/watch?v=ZC8lMgNEvcs
https://www.youtube.com/watch?v=zLmIqKdWvXg